>ProfitWatch Call Accounting is an extremely user-friendly call accounting solution designed to meet the needs of the hospitality client. Offering seamless interface with almost any PBX and PMS model, ProfitWatch offers hotels, motels, casinos, resorts, spas, and cruise lines a powerful, simple solution to manage all their calls and so much more.
How can ProfitWatch help your property?
Accurately bill back guest calls
Analyze trunks to identify savings
Identify toll fraud and VoIP hacking
Monitor for phone abuse
Send emergency call notifications, including caller location
Reduce costs with expense management tools and carrier audits
Improve localized marketing campaigns with geographic call plotters
Easy to use plus 24/7 one year of technical support included
Customized Bill Back

ProfitWatch includes multiple pricing tiers to allow users to run promotional rates for guests and encourage phone usage. Invoices can be pulled on demand, or generated automatically and sent to a printer, saved to a file, or emailed.
911 Alarms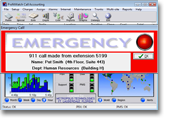 Receive immediate notification via email, SMS, and screen pop-ups when an emergency call has been placed anywhere on the property.
Connectivity Loss Alarms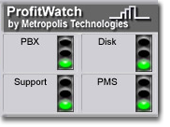 Prevent lost revenue due to lost data trasmittal with ProfitWatch's traffic light indicators and sophisticated alarms via email, SMS, and screen pop-up.
Trunk Analysis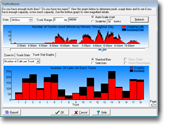 Don't let your customers receive a busy signal! ProfitWatch's Trunk Analysis tools provide IT teams the ability to optimize trunk lines to ensure your hotel has the correct trunk capacity, and to identify opportunities to reduce unneeded lines.
HotSpot Map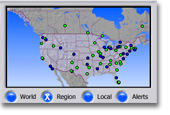 ProfitWatch's HotSpot Map provides you a visual tool to quickly determine where your calls are coming from, and where they are going. Each department can be reflected by it's unique color plot on the map, so you can quickly identify toll fraud and phone abase to unauthorized regions.